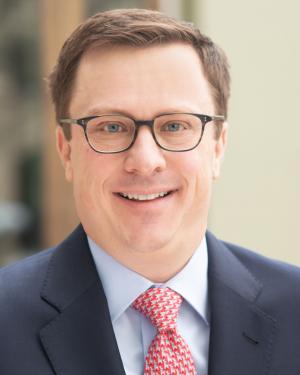 With oversight of all 4 U.S. Silica business units, Brad builds the roadmap for where to grow and how to win, setting goals and objectives and working to allocate capital for the best uses.
Brad joined U.S. Silica as vice president of strategic planning in 2011, and served as executive vice president and chief commercial officer from 2015 - 2020. He was promoted to president in January of 2020. 
Always looking to introduce innovation, Brad has built a technical team that developed a deep understanding of how products perform, helping to uncover opportunities to customize them for customers. He found new ways to meet their Oil & Gas needs through regional sand, local sand and last-mile solutions. Brad also developed contracts that work for customers through economic cycles, and new business models for emerging customer segments.
Before joining U.S. Silica, Brad was at Bain & Company from 2002-2011, serving at locations in the U.S., Australia and Hong Kong.
He earned a BS from the University of Illinois at Urbana-Champaign and an MBA from the Wharton School at the University of Pennsylvania