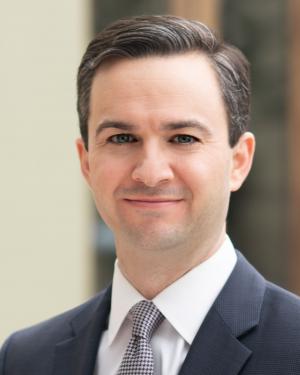 Zach leads the Specialty Minerals business unit, which encompasses U.S. Silica's whole grain, ground silica and aggregate diatomaceous earth, powder and clay products. Zach focuses on providing high-quality, technical products and service, and is also responsible for developing and managing a portfolio of new specialty products.
In 2011, Zach joined U.S. Silica's strategic planning team, and has since taken on roles of increasing responsibility in strategy, supply chain and business development. Prior to taking on the role as President of Specialty Minerals, Zach served as Vice President of Business Development at U.S. Silica's SandBox business unit. At SandBox, Zach was responsible for setting business unit strategy, developed SandBox's delivered-to-blender product offering, and delivered record growth while establishing SandBox as an industry leader in last-mile frac sand delivery.
Prior to joining U.S. Silica, Zach was a strategy consultant at Accenture, where he worked in growth and operational strategy.
Zach holds an MBA from the Kellogg School of Management at Northwestern University, and a BS in mechanical engineering from the University of Illinois, Urbana-Champaign.